Logic Analyzer Software Updates
January 03, 2011
I mentioned how to get a cheap (about US$50) logic analyzer going back in
April
. I needed a logic analyzer this week a...
I mentioned how to get a cheap (about US$50) logic analyzer going back in April. I needed a logic analyzer this week and decided it was too much trouble to lug around my venerable Gould box which probably weighs most of 100 pounds!
While I was setting up the SUMP logic analyzer I mentioned in April, I noticed that someone is actively developing a new fork of the Java-based client software (after all, its open source so why not?). The new version is less finicky about starting up and has some visual bells and whistles. It also adds some additional analyzers including one for decoding UART data. That looks promising, but my tests show it doesn't work, at least not on a pretty garden variety CPU I tested it on at 9600 baud. Like a lot of open source software it is a work in progress.
Here's a screen shot of the new client at work (yes you can turn off the colors):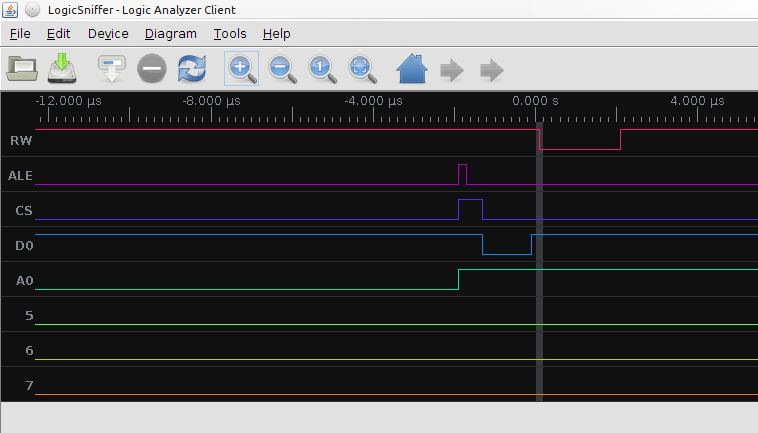 .
As far as I can tell, the new client assumes it is connected to an "Open Logic Sniffer" (the $50 version of SUMP). So far it works with my original SUMP hardware although it doesn't use all the memory.
If you are really on a budget there are plenty of toy logic analyzers that use a PIC or similar microprocessor and have typically low sample rates and small amounts of memory. This one claims to run about US$10.